Former Champer Lab Members
Undergraduates: Haochen Yang, Shijie Zhang, WeiJian Teo, Yutong Zhu
Other Researchers: Chenyi Chu, Weiwei Chen, Ziqian Xu
Lab Manager: Li "Lily" Yang
Graduate Students: Haonan Yang (M.S. degree)
Rotating Graduate Students: Biao Zhang, Cao Yu, Siyang Zhou, Weiwen Yang, Wenqing Tian, Xiaozhen Yang, Xuqing Feng, Yukun Shen
Former Lab Member Photos
Postdoctoral Researchers
Graduate Students
Other Lab Members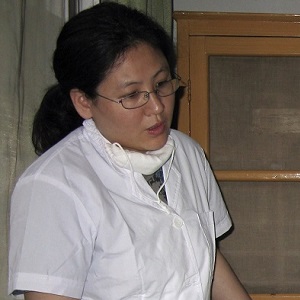 Chenyi Chu obtained a Ph.D. in epidemiology and health statistics from Beijing Institute of Microbiology and Epidemiology, Academy of Military Medical Sciences in 2009. She then worked as an assistant research fellow and associate research fellow at the Institute of Disease Control and Prevention until 2019. During 2013 to 2015, she received the postdoctoral training at Rocky Mountain Laboratories, NIAID, NIH. Chenyi joined the Champer lab in March 2021 and formally started when the lab opened in May 2021. Chenyi left for a research post in the United States in August 2022.
Li (Lily) Yang obtained her Master Degree in Business Education and Human Resource Development at The Education University of Hong Kong in 2018. Previously, she was a research assistant at Tsinghua University and project-based assistant in Department of Social Science at The Education University of Hong Kong separately. She joined the Champer lab at Peking University as a lab manager in August 2021 and went on to start a PhD program at UC Davis in August 2022.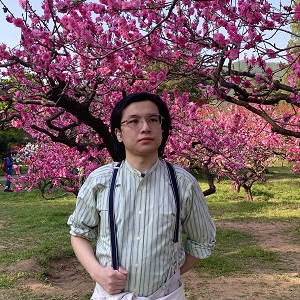 Ziqian Xu obtained an MSci degree in Biochemistry at University College London in 2021. He joined the Champer lab remotely in October 2021 and started a research project on population modelling. Ziqian went on to join the Biology DPhil program at the University of Oxford in October 2022.
Undergraduate Researchers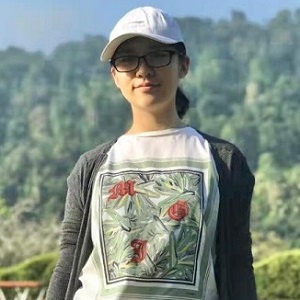 Yutong Zhu majored in Biological Sciences with a concentration in Computational Biology at Cornell University. She started summer research on population modeling in early June 2021. Her paper from the lab is nearly complete. Yutong joined the computational biology PhD program at Cornell in 2022.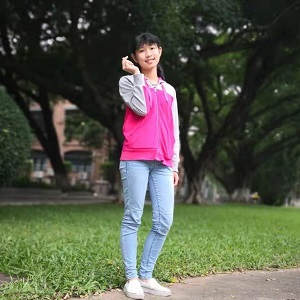 Shijie Zhang was a fourth-year undergraduate majoring in mathematics at Sun Yat-Sen University. She joined the lab in early August 2021 and is now wrapping up her paper. Shijie joined the Applied Mathematics PhD program at MIT in 2022.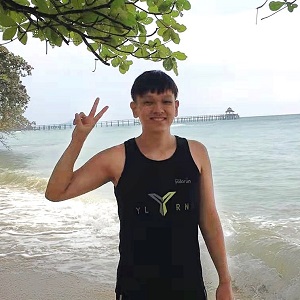 WeiJian Teo was an international undergraduate student at Peking University majoring in Life Sciences and minoring in Economics. He joined Champer lab remotely for his undergraduate thesis research in August 2021 until his graduation in 2022. Weijian joined the life sciences PhD program at PKU in 2022.
Lab Members from Previous Institutions

*first/equal contribution author on at least one manuscript

Students at Cornell University (labs of Philipp Messer and Andrew Clark)

Anisha Luthra (2017-2018, 3 joint publications, graduated in 2018, now working in industry)
Anna Langmuller (2018-2019, 3 joint publications, visiting graduate student, now a postdoc at the Messer lab at Cornell University)
Chen Liu (2016-2019, 6 joint publications, graduated in 2018, went on to the public health master's program at Johns Hopkins University, now a public health researcher)
Emily Yang* (2017-2020, 6 joint publications, graduated in 2020, now admitted to M.D./Ph.D. programs)
Esther Lee (formerly Yoo Lim Lee) (2017-2019, 5 joint publications, graduated 2019, now a medical student at Stony Brook)
Isabel Kim* (2018-2020, 4 joint publications, now a graduate student in Computational Biology at Cornell University in the Messer lab)
Jingxian "Clara" Liu* (2016-2019, 7 joint publications, graduated in 2019, now in the M.D./Ph.D. program at Washington University)
Joan Chung (2017, 3 joint publications, graduated at University of California, Riverside in 2019, now working in industry)
Joanna Zhao (2017-2018, 1 joint publication, graduated in 2018)
Lin Xie (2019, 1 joint publication, graduated in 2020)
Matthew Metzloff* (2019-2020, 3 joint publications, graduated in 2022, now working in industry)
Nathan Oakes (2017, 2 joint publications, graduate student)
Phoebe Conley (2017)
Riona Reeves (2016-2018, 4 joint publications, went on to Cornell University for a master's in biomedical engineering)
Sam Champer* (2018-2020, 7 joint publications, now a graduate student in Computational Biology at Cornell University in the Messer lab)
Sandra Lapinska (2019-2020, 1 joint publication, graduated in 2020, now a graduate student in bioinformatics at UCLA)
Suh Yeon "Sunny" Oh (2016-2019, 3 joint publications, graduated in 2020, now a dental student at Columbia University)
Yineng Xu (2019, 1 joint publication, rotating graduate student)
Zhaoxin "Cindy" Wen* (2017-2019, 3 joint publications, graduated 2019, now a graduate student in bioinformatics at UCLA)

Students at University of California, Riverside

Jennifer Shyong (2015-2016, graduated in 2017)
Kenneth Truong (2016, graduated in 2018)

Students at City of Hope Beckman Research Institute (lab of Markus Kalkum)

Jason Yu (2012-2013, high school student, went on to study theoretical chemistry as an undergraduate and PhD student at University of University of California, Irvine, now working in industry)
Mayyen Wong (2011, 1 joint publication, graduated at California State University, Los Angeles, now a user experience designer)
Miriam Champer* (2011-2012, 2 joint publications, went on to medical school at Columbia University, now a practicing physician in obstetrics and gynecology)
Molly Shannahoff (2011, 1 joint publication, went on to Columbia University for a master's in public health, now a public health Ph.D. student at Johns Hopkins University)

Students at University of California, Los Angeles (lab of Jenny Kim)

Elaheh Salehi (2008-2009, 1 joint publication, went on to dental hygiene and then dental school, now a practicing dentist)
Julie Patel (2008-2009, 1 joint publication, went on to dental hygiene at University of Southern California, now a practicing dental hygienist)
Nathalie Fernando (2008-2009, 1 joint publication, went on to medical school at UCLA-Drew, now a practicing pediatrician)
Sam Ngo (2008, went on to dental school at Rutgers University, now a practicing dentist)
Victoria Wong (2008, 1 joint publication, went on to pharmacy school at Touro University, now a practicing pharmacist)
Yang Yu* (2013-2015, 7 joint publications, medical student, went on to dermatology residency, now a practicing physician)